Minecraft Server Hosting Comparison and Reviews
Starting from $0.25 per slot
Look at our comparison of all the Minecraft hosting providers section, we include by a comparison and reviews from the hosting provider and we've reviewed almost 39 Minecraft hosting providers, we compare them by price, performance, customer support and more features.
Minecraft Server Hosting Comparison
Minecraft Hosting Provider Compared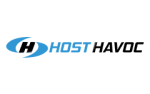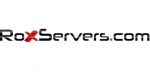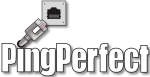 Minecraft is one of the most popular games on the planet and servers are a big part of that, so finding the best Minecraft server hosting provider is crucial to playing the part and with your friends or maybe even starting the next biggest server like Hypixel or Mineplex.
We've created a Minecraft server hosting comparison section and added reviews to each host, by value for money, price, server locations, package deals, coupons and promotions as well as customer support.
Looking at the likes of Host Havoc and Hosthorde, we've seen them grow consistently, with personal experience our favorite is Hosthorde not only on price but customer support and performance.
Hosting providers like GameServers.com mean you can diversify if you're into more than just Minecraft but if you're solely looking for minecraft server hosting providers our recommendations here are perfect for you. Hosthorde is very specialised and has been offering Minecraft servers since they came out.
From our personal experience, testing and review we've seen Host Havoc go the extra mile when customers are concerned. When pricing range is concerned, Host Havoc tends to be in the mid-range price.
Minecraft Server Hosting Comparison

In our Minecraft server hosting comparison and review section, we've found that Survival Servers is by far the best hosting provider for Minecraft while BisectHosting is the cheapest. So, if you're looking for the best Minecraft server hosting provider or just looking for a comparison of all the hosting providers, look above.
Looking at different hosting providers is tricky when you might want different areas like price, mods and plugins, control panel, performance, server locations, and many more, however, we've obviously compared over 100+ of the best game server hosting providers.
Take a look at our Minecraft server hosting comparison and review chart, with the best Minecraft hosts:
SurvivalServers (4.8/5) Rating
Host Havoc (4.6/5)
RoxServers (4.5/5)
BisectHosting (4.4/5)
PingPerfect (4.2/5) Rating
GameServers (4.2/5) Rating
We also have different comparisons on different games, so our website should have everything you need for finding the best game server hosting. But overall, our comparison of the all the Minecraft server hosting providers are very comprehensive, and we constantly remove, add and change our list to suit.
Custom Control Panel Servers
When it comes to custom control panels, it's not completely needed, but in our Survival Servers review we found that it has the best unique control panel. Usually, the platform allows customers to easily control via FTP or access plugin directories. These platforms sometimes include plugins, mods, skins, and map settings.
If you have FTP access embedded within the control panel you'll be able to endlessly to customize your Minecraft server.
Minecraft Server Hosting Reviews: How we Review MC Hosts
There are hundreds of Minecraft hosting reviews out there, even we have a full list of reviews from MCProHosting and HostHorde and when deciding our review we compile hundreds of customer reviews from sites like TrustPilot.
BestGameHosting.net usually outsources independent reviewers to review each host by creating their own Minecraft server and putting strain on that server as well as ease of setting up, etc.
We maintain our list of hosting reviews for each host and particularly mention the best games such as Minecraft and Ark, our comprehensive lists our at the top of the priority queue.
How We Choose The Best Minecraft Server Hosting Providers
Once we've reviewed over 100 hosting websites that support games, we made a conclusion based on key areas of the website, we also compiled hundreds of customer reviews to determine the best host provider. We've even looked at SSD, processors which all lead to performance. East installation, mods, general ease of use and storage amount.
These are the key areas that hosts need to perform in:
Price/Value for money
Performance (SSDs, Processors and RAM)
Control panel
Customer support
Mod installation
Comparing the Best Minecraft Server Hosting Mods and Plugins
Many players want to modify their servers to enhance the players' experience, server owners can do this by adding both mods and plugins to the website. A couple hosting providers like HostHorde provide a control panel with a plugin directory which you can instantly install.
This is an important key area when it comes to choosing the best minecraft server hosting.
Minecraft Important History
2009, May: Minecraft was created, previous beta versions had different names.
2009, June: Multiplayer version was released to the public.
2009, August: Survival mode was launched, the strategic value was born.
2019, October: Minecraft holding group 'Mojang' was founded
2011, August: Minecraft Pocket Edition launched globally
2014, September: Leading software designer 'Microsoft' confirms acquisition of Minecraft for $2.4bn, includes Mojang.