Best Rust Server Hosting Providers
Starting from $0.10 per slot
We've combined all the best game hosting providers that offer Rust hosting, now you. Can play on a rust server on your own rules, no more trolling or foul play from other survivors!
We're here to help you find any host that offers Rust server rental and that can do this with ease and without any hassle, so you can continue to survive the apocalyptic wasteland of Rust. You can find our comparison of all the features each Rust host has to offer as well as pricing.
2nd Best Rust Server Hosting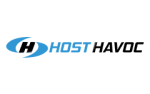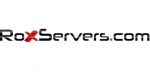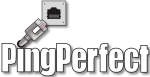 One of the most popular games for server rental is Rust, and if you're trying to find the best rust server hosting companies you'll be hit with plenty of them, so we've detailed 9 of the best game hosting providers that offer Rust at a decent price and offer plenty of performance. 
With our comprehensive list of Rust server hosting providers you can filter which server host you're looking for if that's value for money, performance, packages, and server locations. Rust is solely a multiplayer game so having servers available are important.
With this, Rust servers tend to be a lot cheaper than other server hosting prices, the cheapest are around the $0.10 mark, SurvivalServers.com are set at $0.10 per slot at a standard of 50 slots.
Why Choose The Best Rust Host?
Plenty of players will choose whichever is the cheapest host, this always ends badly. Often the cheapest will result in plenty of lag spikes and server freeze and thus needing to contact their support, which isn't often that great. So, spending that extra 0.05$ a slot is going to result in much better performance and way better support. 
After hours and hours, we found the best hosting providers for Rust that have great support and detail plenty of performance, so you won't be stuck with annoying lag spikes and annoying staff. 
Some of these servers can happily handle 300+ players, we've spoken to some of the biggest rust server owners and they've given us details of which hosting providers they've chosen and why, and of course their experiences with them.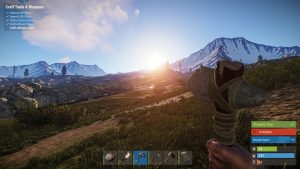 Best Rust Server Hosting
Looking at the best Rust server hosting, we've found that Survival Servers is beyond the best Rust server host with their excellent performance, value for money prices, server locations, and much much more.
See below the list of the best rust server hosting and host in 2020 here:
SurvivalServers (4.8/5) Rating
HostHavoc (4.6/5) Rating
PingPerfect (4.6/5) Rating
NitrousNetworks (4.5/5) Rating
GameServers (4.5/5) Rating
RoxServers (4.1/5) Rating
GTX Gaming (4.0/5) Rating
Nitrado (4.0/5) Rating
Streamline Servers (3.5/5) Rating
All of these hosts are superb, even Streamline servers is a great option for your server. Take a look above at each hosting price to make sure they're within a budget, however, we advise that you increase your slot price as much as possible, although Survival Servers is cheap yet easily the best host.
How We Determine The Best Rust Server Hosting
Determining the best rust server host is generally a method of testing and trying each host, and as mentioned above we've spoken to Rustafield and Zombieland which both have over 100 active Rust players online.
We have a set of criteria each hosting provider must tackle in order to complete the test.
This is the list we use to determine if a host deserves a place on our list of rust hosts:
Price
Performance
Control panel
Customer Service
Modifications & Plugins
DDoS Protection & Security
Once all of these are met along with various Rust specific tests, like destroying a large building and testing FPS they can be added to our comprehensive list of Rust hosting providers.
Features to Look out for when Finding the Best Rust Server Host
When looking for the best Rust server hosting you'll want to look out for some features that will help you maintain, manage and develop your Rust server. Performance, price, control panel and some more are quite important.
Rust is often a graphic intensive game and the server's performance needs to be as high as possible for your players to ensure that lag is limited, 'Frag not lag.'
The control panel often needs to be easy to use as well as be fast and effective, most of mod directories to install mods on your chosen game, in this case Rust.
Should I Host My Own Rust Server?
You'll need plenty of resources and a strong overall hardware stucture and great Wifi to create a decent server on your own PC and network. Even if your PC and wifi can handle a 24/7 rust server with a decent amount of players, this can take time on your part actually dealing with problems that arise, whereas, if you were to choose a rust server rental provider, you won't have to deal with this. 
If both your PC and Wifi have this capability, then you'll be able to have more control over the server and you might have a reduction in lag, server providers will have hundreds if not thousands of rust servers on a single server, similar to shared hosting, so if you have fast enough internet it might be beneficial to host your own.