Best V Rising Server Hosting Companies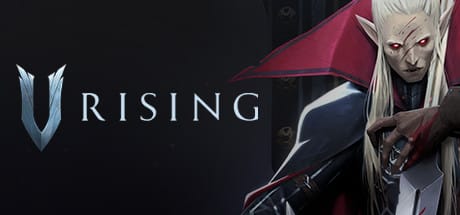 V Rising is the newest survival game to take the world by storm. Probably the best part of the survival genre is that there is something for everyone. You can feel like a stone age warrior when you rent your own server with a Conan: Exiles server hosting service, the last human alive in Project Zomboid, or return to your childhood in Minecraft.
But only V Rising lets you achieve truly ridiculous heights of power. For many people, this will be the first survival game they get into. So, let's go over the best V Rising hosting services for making multiplayer servers.
Benefits of V Rising Server Hosting?
Anyone can host a multiplayer game on their own computer. But there is a problem: That multiplayer world does not exist while the host's computer is not running the game. Imagine you want to have a dedicated V Rising game with you and your friends. How would that work?
If that game is saved to one person's computer, then you cannot access it independently from them. But if you have a dedicated server, then you and anyone else can get on no matter who else is online.
The thing is, running a game server all day, every day is pretty intensive work. It requires the right hardware and a support staff to maintain the hardware. Luckily, there are services that provide just that.
How to Pick the Best V Rising Server Hosting
There are three main things you need to consider when you are picking out a server host, whether it be the best V Rising server hosting, the best Ark server hosting, Minecraft etc.
 The first and foremost is the speed of the service.
Speed
Most services will offer a variety of different speeds, which are determined by the RAM of the machine hosting the server. These can be as low as 2 GB or as high as 16 GB. We recommend settling for no less than 8 GB. It does not have to be able to run a game optimally, but it should get close.
Uptime
The second thing to look for is uptime. You are paying for 24 hours of service per day, so you should reliably get that much service. Part of uptime will be customer service as well, as they will help communicate to you when there is scheduled maintenance and what to do about that.
Most services will reimburse you for lost server time, but only if you call them on it.
Storage
The last thing you want to look for in a server is storage. This is more important for mod-heavy games than newer games, but since many games increase the size of their save files as you play, it is becoming more of a staple for good server hosting. 
The Best V Rising Server Hosting
With all of that in mind, it is easy to see what makes the best V Rising server hosts the best.
1.     ServerBlend
The best overall, mostly due to the incredible amount of versatility it gives you access to. This is why we've ranked ServerBlend #1 option for the best V Rising server hosting.
With 4000 GB per second download speed, some of the best user interface design and customer support, and a 7-day money-back guarantee, ServerBlend is easy to call the most approachable option for beginners as well as advanced players. Their rates also vary from game to game, making sure no value is lost.
Their security is also managed and audited by a third party. This keeps them honest, while at the same time giving you insights into how their security works to protect you. 
2.     Indifferent Broccoli
Where some hosting services only go as 16 GB of RAM, Indifferent Broccoli starts at 64 GB of RAM. This is quite unusual, so they are very much in a league of their own. Their dedicated support team also makes sure of their uptime. 
Their storage is handled by 25 to 100 GB solid state drives, ensuring fast load times and large capacity. Since V Rising is a new game you can go with the smaller, cheaper options and get a good deal, which is why Indifferent Broccoli takes the #2 spot on our best v rising server hosting list. 
3.     Host Havoc 
If you have a larger group of players looking to get onto your server, then Host Havoc is really good option for you. They provide great speeds worldwide (11 datacenters spread out) and up to 70 player slots.
Their initial setup is easy and straightforward but you will need to configure your server and add plugins after purchase, if you're looking for a more customized server. They offer great DDoS protection and a 3-day money-back guarantee.
4.     Low.ms 
If  you're looking for ease after the initial purchase of  your server, Low.ms might be the best option for you. If you're a beginner in customizing your server, Low.ms offers a simple one-click mod and plugin installer and a third party mod integration. 
They also let you switch locations and games at any time, making things effortless. All of these bonuses, plus more, are included with the purchase of a V Rising server. They also offer discounted prices depending on the length of each server rental which is a great incentive.
5.     GTX Gaming
If you're someone who doesn't like to wait for new game maps, GTX Gaming prides themselves in updating all maps immediately. So you won't have to be wondering when they're going to update your V Rising maps. 
They also are up to date with hardware, even implementing the new AMD Ryzens and the latest i7i9 CPU's. They also offer a risk-free refund up to 24 hours.  
Conclusion
These days, setting up a server is easy and every company on this best V Rising hosting make it simple. Long gone are the days of Wolfenstein: Enemy Territory servers that required electrical engineering skills to set up. Now you just contact the service, give them some information, and pay into having a great time.
All the same, stay safe out there. Be aware of who is connecting to your server and what data you are sharing with them. You wouldn't want someone leeching off of you like a real vampire.