| | |
| --- | --- |
| ✅ Category | ✅ Game Hosting Company |
| 🏆 Best Terraria Game Hosting | GameServers.com |
| 🎖️ Best Security Terraria Hosting | Serverblend |
| ✨ Best Customer Service | HostHavoc |
| 💨  Best Speed / Ping Hosting | PingPerfect |
| 🕹️ Best Variety of Games | GTXGaming |
| 🔒 Best Security and DDoS Protection | Low.ms |
Terraria has been around for around 9 years and we're looking at the best terraria server hosting providers in 2020. Now finding the perfect terraria server hosting provider is crucial when playing with your friends or starting the next big server.
We list servers by price, performance, server location, package prices, coupons and promotions and their customer support.
Looking at GameServers.com and Host Havoc which have both performed very well in our other 'Best server hosting' sections and they've consistently talked about how great their customer service is on forums like Reddit and Steam.
And using game server hosting providers like GameServers.com means you can change the server location as well as the game quite quickly.
The cheapest is by far RoxServers.com, which slots start at $0.58 while GameServers.com start at $1.00, but you get value for money. We'll discuss more below.
Best Terraria Server Hosting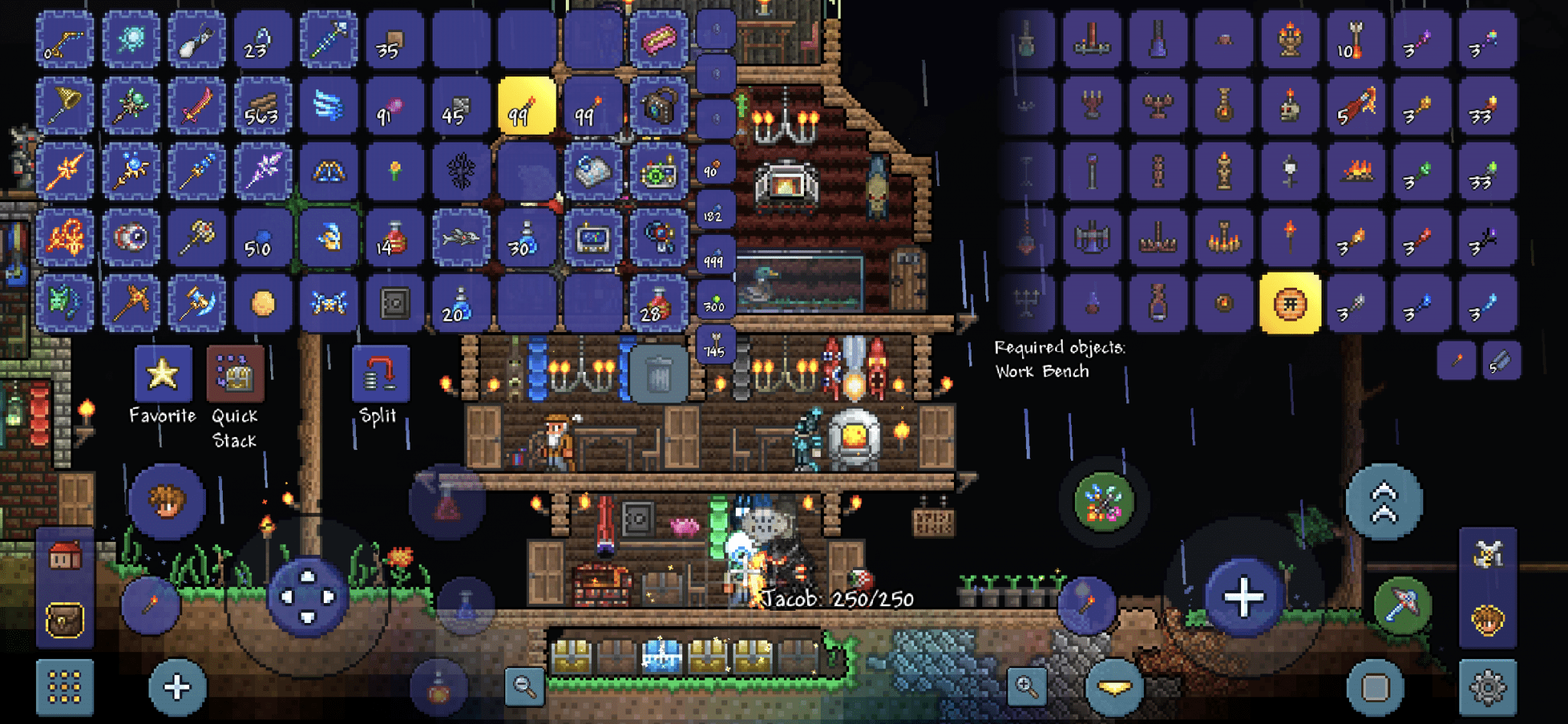 All in all, GameServers is the best Terraria server hosting provider, they've provided excellent service since 2000 and have a wide range of games offered and great reviews and testimonials from their customers. 
They offer Terraria server hosting from $1.00/Slot and this decreases in different packages.
As seen, they've been voted on this list of the best Gmod server hosting providers and highly rated on our overall hosting guide. But be assured that GameServers provides the best service when it comes to Terraria.
Here is a list of the best Terraria server hosting providers in 2020. As well as the top Terraria server host;
GameServers
Host Havoc
GTX Gaming
RoxServers
PingPerfect
Fragnet
G Portal
Nitrous Networks
The general consensus of GameServers is positive, although like all game hosting providers they've had negative reviews we constantly get positive reviews of the game hosting provider. When looking at all the game hosts, GameServers stands out.
Cheapest Terraria Server Hosting
As mentioned above, RoxServers are offering slots at $0.58 per. While it's not as good in certain areas as GameServers but if you're looking for cheapness, RoxServers is by far the cheapest.
And if you're wanting to just play with a small group of friends, RoxServers is perfect for that, however, if you're wanting to start your own server and intend to have a large amount of players 15> you should definitely choose GameServers.com, but if you have a large budget, use GameServers anyway.
And the reviews we get regarding RoxServers are generally positive, so be assured that the performance of this game server hosting provider is pretty much what you should be aiming for.
How We Choose The Best Terraria Server Hosting
When choosing the best Terraria server hosting we look at different areas, such as performance, price, control panel and customer service. We also have an individual game server hosting reviews which you can have a detailed look at the host themselves.
These are the areas in which game hosts need to perform:
Price/Value for money
Performance (SSDs, Processors and RAM)
Control panel
Customer support
Mod installation
If a game host successfully meets these criteria, they get graded based on how well.
Terraria Server Hosting History
When Terraria allowed server hosting lots of game hosts provided it on their list. Due to Terraria's low usage of resources similar to Minecraft you don't need a huge amount of RAM and storage space.
Generally, the price per slot has been kept low. And most servers can handle up to 256 players at a time, which is moderate.
Installing Mods on The Best Terraria Server Hosting
Terraira is a very basic game and when it comes to modifications and plugins there is a limited amount but most control panels will allow you to instantly install the mods and plugins.
And must hosts will use TCAdmin to control the server this panel can instantly update your server as well as manage the server players.
So be sure that if you're into mods that most of the game server hosts we list have this available.
Features on The Best Terraria Server Hosting
Things to look for when it comes to Terraria Server Hosting is things like automatic setup, DDoS protection, server locations and other automatic methods. Looking at DDoS protection, every single GameServers server has full DDoS protection and only the best game server hosting providers have full DDoS protection to prevent these attacks.
In terms of automatic setup, pretty much every game hosting provider has this setup.
It allows the hosting software to instantly set up your server when it confirms payment, and it's specially built into TCAdmin. Once the server is set up, the server information is sent to your email address.