Best ARMA 3 Server Hosting
Starting from $0.90 per slot
Look at our Best ARMA 3 Server Hosting List, we've reviewed nearly 100 different hosting providers worldwide we've sorted them by performance, price and customer support to find the best hosting provider.
Best ARMA 3 Server Hosting
2nd Best ARMA 3 Hosting Host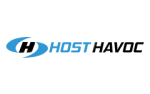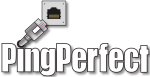 When looking for the Best ARMA 3 Server Hosting it can be confusing with hundreds of different game hosting providers around. Hosting your own ARMA 3 server can lead to multiple benefits, like installing mod-packs and limiting the ability to hack.
We'll be listing the best ARMA 3 server hosting from different aspects like performance, price, server locations, special features, packages, coupons and promotions, but we'll discuss how we factor the ranking of each host down below.
Looking at HostHavoc and GameServers you'll see GameServers as more expensive per slot but the package is very cheap starting at $15.95, while HostHavoc's packages start at $60.00. Fragnet also has cheap packages starting at $26.72.
So you'll read below our cheapest & best ARMA 3 server hosting.
Best ARMA 3 Server Hosting
When looking for the best ARMA 3 server hosting,  we usually look past the price but still factor this. Overall, GameServers.com comes out strong, being around for over 20 years and being backed by a huge datacenter company with hundreds of server locations it really comes on top with any game.
They're able to achieve a high-quality service by charging slightly more than other hosts, but, their starting package is the cheapest by far at $15.95 per month.
Cheap ARMA 3 Server Hosting
Many will look for the cheapness of a server hosting provider around, with that, we've found the cheapness game server hosting provider for ARMA 3. One thing to note is that although Host Havoc has the cheapest per slot rate, but not the cheapest package. GameServers has one of the highest per slot rates but one of the lowest package rates.
So, we assure you if you're wanting to make a server for the masses for cheap, use Host Havoc, however, it'll be cheapest for you to use GameServers.
Both Host Havoc and GameServers stand out when we look at them in the respect of ARMA 3.
How We Choose The Best ARMA 3 Server Hosting
As for all hosts, we have a set of criteria all hosts must meet, if a host significantly meets these criteria it gets ranked up on our rankings.
Here is a list of our criteria:
Price
Performance
Control panel
Customer Service
Modifications & Plugins
DDoS Protection & Security
We also take a look at promotions and coupons, however, this doesn't reflect the quality of the hosting provider and isn't a proper factor for us and isn't a reflection of quality.
Best ARMA 3 Server Hosting Payment Methods
Most game server hosting providers will have a decent range of payment methods available, but SurvivalServers definitley stands out with Stripe and PayPal.
Here is the payment methods available on GameServers:
paysafeCard
Paypal
Credit card
Debit Card (Visa, Mastercard)
So for most, these will be adequate.
Features To Look Out For when Choosing The Best ARMA3 Server Host
When we talk about features we usually look out for DDoS protection, security, payment methods, server locations, automatic set-ups, mod-packs and much more.
Looking at DDoS protection, most hosts will have this feature enabled on most servers. GameServers.com has a wide range of server locations which all have advanced DDoS protection due to it being linked to one of the biggest datacentre companies in the world.
Automation is a bit part in game hosting nowadays. Automation for setting up the server can make the whole process much easier and cheaper which in turns makes the price of the server hosting much cheaper.
And talking about server locations, both GameServers and Host Havoc have a decent amount of locations that you can switch locations. Although, with GameServers you can only change 4 times a month, which is adequate.
Mods & Plugin Installation on ARMA 3 Server Hosting
With ARMA 3 various mods can improve the experience. Various control panels can allow this to be much easier for the user. And custom control panels have a wide range of mods for ARMA 3 and for server owners to expand and improve the user experience.