List Of The Top Ark Server Hosting
Currently, there are over 75 game hosting providers that are worth your time when it comes to Ark hosting. The question is, what are you looking for? Price, performance, customer service, mods, or plugins?
Below is a list of the best Ark server hosting providers currently available: 
⭐️ ServerBlend
⭐️ Indifferent Brocoli 
⭐️ Host Havoc
⭐️ GameServers.com
⭐️ Nitrous Networks
⭐️ Ping Perfect
⭐️ Gportal
⭐️ Low.MS
| | |
| --- | --- |
| ✅ Category | ✅ Game Hosting Company |
| 🏆 Best Ark Hosting Overall | ServerBlend |
| 🎖️ Best Hardware Ark Hosting | Indifferent Broccoli |
| ✨ Best Variety of Locations | HostHavoc |
| 💨 Best Speed / Ping Hosting | PingPerfect |
| 🕹️ Best Variety of Games | GTXGaming |
| 🔒 Best Security Ark Hosting | GameServers.com |
Ark: Survival Evolved is one of the largest, most well-known sandbox survival games ever. It's one of those games that impacts you forever, and is widely loved by the gaming community. You're probably here to determine the best ark server host, and you're in luck! We've compared 10 of the best ark server hosting providers with our handy guide to ensure you find the best of the best!
Games such as Ark leave an everlasting impact on us. But now, the gaming industry has evolved leaps and bounds from where it was when Ark first launched. All this credit goes to technological advancements. With the introduction of Artificial Intelligence and 3D, 4D visuals, gaming is a world within the real world. ARK: Survival Evolved is one such game that has taken the gaming industry by storm.
Best Ark Server Hosting List
ServerBlend
Indifferent Brocoli
Host Havoc
GameServers.com
Nitrous Networks
Ping Perfect
Gportal
Low.MS
Now take a look below to find Ark server hosting reviews.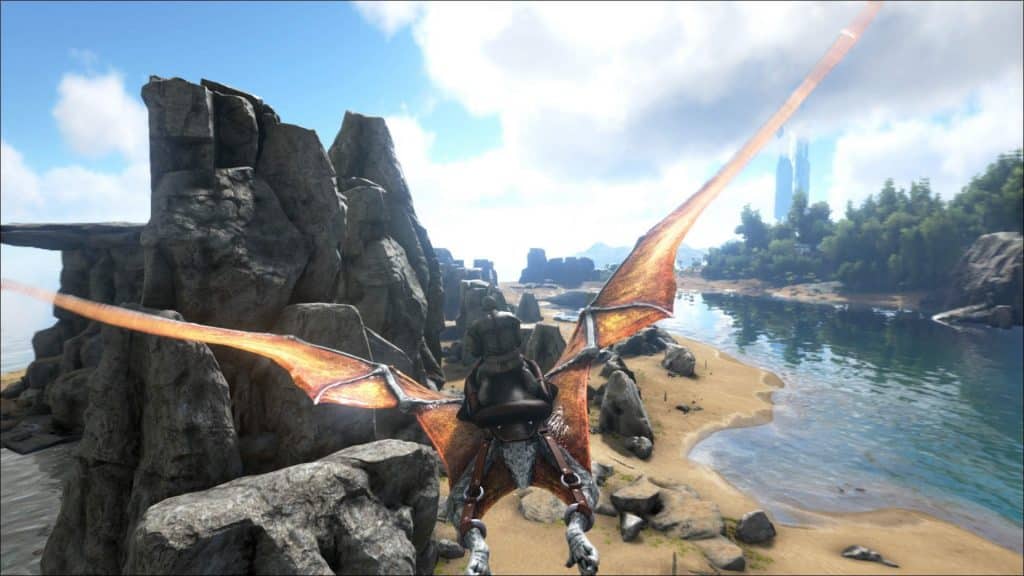 Top 10 Best Ark Server Hosting Reviewed
Now, below you can find the best Ark server hosting reviews, with a detailed list of each game hosting provider in terms of Ark server hosting performance.
1. ServerBlend
If you are looking for a power-pack game host that gives you all the features under one roof, ServerBlend is the host to go for. That is why it is a popular host when you search for ARK hosts.
Pros
Blazing-fast, industry-leading hardware
High reliability and uptime
Friendly and knowledgeable customer support
Highest TrustPilot rating of all hosts (4.9)
Competitively priced
Automatic updates
Instant setup
Easy mods and update installation
Cons
Where ServerBlend really stands out for us is in their support. We've had multiple instances where we've needed help and been helped happily by their cheerful support team. Having been through so many hosts before, I can say that this is very uncharacteristic of a host; generally, it's hard to get hold of a real person and when we have, they're not always pleasant or helpful. We definitely can't say the same for the staff over at ServerBlend!
Moreover, the customized game control panel gives you much authority over the game. A few clicks are all it needs to install modifications, conversion modes, switch locations, and steam workshop content.
They provide server locations in the USA, Europe and even Australia. Hence, you can play without facing any lag in these places.
It supports a number of maps like
Extinction
Valguero
Primitive Plus
Crytal Isles
Ragnarok.
Scorched Earth
Abberation
The center etc.
2. IndifferentBroccoli

Do you want to have full control over your server through the host control panel? Certainly, IndifferentBroccoli is the Ark server host for you. Not only can you administer changes on it, but you can also change and restart the server without any hassle.
Still not happy with the changes you have made? No issues. You can reinstall the basic version of the game as many times as you like to. Furthermore, you can update the server to check for the latest updates on your game and install them ASAP.
Pros:
Modify server settings
ARK official mods available
SSD Drive
Free FTP access
DDoS protection
Free domain
Cons:
With this particular game host, you get a free domain and access to FTP files. You can personalize the game more by assigning specific privileges to some players and can even unban players with their IP addresses. Nice, right? Moreover, this host gives you a lot of security, which is something every gamer wants.
Through the file manager, you can easily access different applications and manage passwords whenever you like. Free DDoS protection ensures a lag-free environment to play in. As a result, you get an excellent uptime while playing.
With server locations currently in North America and Europe, they need to work a little harder in that area. As more local servers give a better playing experience to the players who face less lag in the game.
3. HostHavoc
Level up faster and quicker with this excellent Ark server hosting provider, Host Havoc.
Pros:
Supports all modifications
Free DDoS protection
99.9% uptime guarantee
Knowledgeable staff
Niche Provider.
Cons:
Only 3 major server locations
Being a relatively newer game server host provider, HostHavoc has lost no time in climbing up the ranks to the top. It gives you the freedom to choose from any mod, map or from the free cluster options it provides you. Thus, making the gaming experience a memorable one!
It is one of the few game hosting companies that fully support DLC that includes Ragnarok, Aberration, Extinction, Scorched Earth and many more. Therefore, you can be creative and swap around the maps from these games. With industry-leading hardware, data centers, and uplinks, you will be promised and delivered 99.9% uptime.
The security quotient on it is very high. You are secured not only against DDoS attacks, but also UDP Floods and source engine query intrusion. If you want to manage your server yourself, you have free and instant access to the FTP files to make changes.
It has many options when you talk about ARK. Multiple features specific to the game are provided which makes it better than others. The data server locations span over 3 continents and 11 cities. Wow, that is something for a newbie.
4. GameServers
Sure, this is one of the most expensive game hosting providers, you can get for ARK. But, trust me when I say this: It is worth each and every penny. The features it offers to the players are literally unlimited and top of the class.
Pros:
One of the oldest in the game
Large game catalogue
Server locations available worldwide
Quick and knowledgeable customer support staff
Customized support panel
5 days money back guarantee
Cons:
It only takes a few minutes to activate and get the entire game server up and running after you pay. They offer an amazing custom control panel. Because of it, you can easily manage your server without any hassle. This includes both the configuration and customization of your game server according to your will.
You can add more administrators, upload unlimited files through free FTP access and switch server locations easily. As if this was not enough, you can install and update modification without any worries and quick as a breeze!
Amazingly, it has server locations all over the world, at 9 locations to be precise. Hence, the game hardly lags as the players get connected to a local server in their area.
5. Nitrous Network

With a larger customer base of more than 136,000 customers all over the world, Nitrous Network is a good choice to get ARK hosting from.
Pros:
Large gaming board
SSD Storage
Excellent control panel
Quick support time
Multiple payment options
High quality hardware
Cons:
Using the game host is pretty simple as compared to the complex ones available in the market. Setting it up is very easy also. All you need to do is select a package and pay for it. It incorporates global POP filtering. Hence, it saves you from all malicious attacks while you are playing.
Get excellent stability and zero lag because of the high-quality hardware it makes use of. They also support a customized control panel, which is known as NITROPRO. By using it, you can easily play on the host server without any worries.
You get multiple options to pay. Yes, pay at your discretion. You can either pay quarterly, yearly, semi-annually or monthly. It is all up to you.
Apart from all these features, you get a 7 days money back guarantee. So, if you are not satisfied with the hosts, you can get your money back.
6. PingPerfect
PingPerfect knows the needs of the players. They offer an amazing, unique and customized control panel, which is known as NodePanel. It hardly takes a few seconds to install and update. Surprisingly, they have a streamlined application with which you can easily manage the server through your mobile. Yes, it is as simple as it gets.
Pros:
Easy Setup
New hardware
Free trial
Easy cancellation
NodePanel
Unlimited players
Money-back guarantee
Cons:
Customer support is not well-versed in the game
The server control panel and setup is very simple and easy to use and install. To be honest, the simplicity of the interface is exactly what makes it so popular amongst the players. Even first-timers can start managing their servers as soon as they log in.
Don't confuse its simplicity for lack of features. It has great stability and speed for a phenomenal gaming experience. As of now, they are working to introduce live modification support. This will result in much better customer support than they offer right now.
Get more RAM, CPU cores, and disk IOs. How? Well, PingPerfect does not overburden their servers by limiting the number of players to only 12 per server, you can take a better look in our PingPerfect review. As a result, the game will not lag. Lastly, they offer multiple servers in Asia-Pacific, Europe, South America, and the United States.
7. GPortal
Your Server, Your Game, Your Rules!
This is the mantra followed by GPortal game host servers. They provide the player with full control over the game and server and they can make amendments and modifications as per their demands.
Pros:
New and updated hardware
Excellent customer support
DDoS protection
Instant set up
Game switching options
Cons:
Looking to buy your own server? Again, GPortal has the solution to your problem. Services on both the buying and renting options are amazing. GameCloud offers prepaid plans which are not only high-end but are amazing enough to pump you to get your own server host.
On the other hand, if you are not interested in buying a server host, you can always opt for the subscription-based plans to benefit from them. It goes a step ahead the rest by offering the Gamecloud option where you can easily switch games available on the cloud.
Practically speaking, it has a quick installation time, a total of 3 minutes to get everything up and going. Low ping accompanied by top notch game performance is a treat in itself. Along with this, you get free FTP access, RCON and web interface services.
With multiple servers located in major cities of the world like London. Moscow and Germany, you face low latency issues when playing. Payment is made easier with multiple options like card payment, PayPal, etc., are ad-ons.
8. LOW.MS
The last game hosting company that we are going to review today is no less than the best. The only thing holding me back from trying it initially was that it is very new as compared to the others. I was surprised, to be honest. Apart from that, it does justice to the game hosting service if provides and will give you good value for money.
Pros:
Excellent support staff
Fast query response time
Value for money
Offers many games
Competitive price range
DDoS Protection
Cons:
Low.ms has equipped its servers with state of the art infrastructure. It has the new 5 GHz processor by Intel along with DDR4 memory and powerful SSDs. It has quickly emerged to be one of the leading game host servers giving services to thousands of players online.
Their customer service is surely talk of the town. You get immediate and prompt replies to all your queries, however tough they are. Low plugins and customer support means you will get a phenomenal gaming experience.
Another feature is the easy and secure payment channels they are offering. Security is top-notch with free DDoS protection. Best of all, they have a vast network of servers located all over the world. They are available in Asia/Oceania, Europe and USA. So, you face zero latency issues by connecting to a local server.
9. Shockbyte

It is a well-established game hosting company and has hosted more than 100,000 game servers since its launch. All of this has happened because of the excellent services and exceptional customer support provided.
Pros:
Custom maps
100% uptime
Automatic mods and updates
Low latency
Global server locations
DDoS Protection
Free subdomain
Cons:
The hardware used by Shockbyte is up to date and very powerful. Thus, players hardly complain about any issues with the game lagging. The cost is quite affordable at only $0.40 per slot. Moreover, if you are not happy with the performance of the host, you can always ask for a monetary refund within 24 hours.
All you need to do is choose the game, select how many players are going to play and pay. That's it. Your server will be updated automatically and you can invite friends and family easily. Free FTP access provides you with the ability of customizing your server to your heart's desire. Additionally, automatic installation and update of modifications is the WOW factor people look for.
If, for some reason, you feel like upgrading your plan, all you need to do is submit the order. If you have any other queries, you can always check the knowledge base or inquire from the support team via chat or tickets. The large number of servers located worldwide result in zero latency issues.
10. Citadel Servers

Are you the more adventurous type? Do you plan on expanding your network and playing with players from all over the world? Yes, Citadel Servers are just the thing for you. Because of the worldwide network of servers, everyone can connect to a local server while playing. As a result, the game faces no latency issues.
Pros:
Automatic updates
Switch locations options
Worldwide servers
Mod support
Value for money
Cons:
With Citadel, you can easily install multiple mods and updates in no time. Not only this, you can manage the entire server any way you like. Unlike other servers, you have the option of starting, stopping, re-installing updates and tasks. Also, you can schedule tasks for a certain point in time, back up your date whenever you want and add scripts.
Moreover, editing the server configurations is a piece of cake. You can change and switch admins, view logs, change passwords or even change the name of the server as per demand.
The only issue with it is that it has slow customer support. The staff does not respond immediately to queries.
Ark: Survival Evolved Explained – Is it all Hype?
Are you looking for adventure? Look no more. As Ark: Survival Evolved is the game of your dreams. Be ready to fight dragons and rule your own Island. As you can see, it is a sandbox survival game focusing on an adventure as its theme. Moreover, it is open-sourced and fun to play with friends and family.
Build your shelter with the help of different tools and you are good to go. The aim of the game is to survive on an island with dinosaurs and wild species of animals. Get hold of weapons to ward off those deadly animals. Without a doubt, I'll be playing Ark after finishing this guide.
All you need to do is select a character of your choice and fight to be the best! Similarly, like other games, unlock new skills, weapons, tools, and materials to gain experience and go to the next level.
Why Choose A Game Hosting Provider for Ark: Survival Evolved?
ARK is not just a game, it is a highly addictive world. It is very ambitious and just like the real world; it takes time to reach your goal. When you start playing it, you are at ground zero. A new character, a new life.
Undoubtedly, the transition from a simple character with only a spear in hand to a ranger who has deadly dinosaurs as a pet requires your time, resources, and energy. With no surprise, there are no shortcuts to emerge as the winner in just half an hour. So, be ready to invest in it to get something back!
This is only possible if you have a sturdy server by your side. Only then can you get the desired processor speed and can level up easily, without any lag. Hence, it is very important to have a good server host for playing hassle-free.
Moreover, there are thousands of game hosting providers that offer Ark: Survival Evolved. Usually, they come and go just like the wind. At any given point in time, you can look up and find more than a hundred servers hosting ARK, so be wise in your decision to pick the best one. Before we review the best servers, let us take a look at the benefits of going to a game host server to play this game.
Further Things To Look For In An Ark Server Host
After all, finding the best game host that offers Ark: Survival Evolved is important to everyone, renting a server then finding out it's not very good is very frustrating, especially when you're suppose to be fighting and taming dinosaurs.
Here are some things you need to confirm when choosing an Ark server hosting provider:
Set up cost per month/ value for money: We know how cost is always a driving factor in practically deciding anything you are going to buy. Same is the case when you go ahead and decide to rent a game hosting server. But, the cost should not be THE MAIN reason in deciding. Why? Well, let me explain.

In the world of gaming, features and support provided by the different servers is what sets them apart. And the extra features surely come with a price tag. So, instead of focusing more on the cost of the server, try to see what value of money it provides. If the features being provided do justice to the price set, you are good to go.
Ease of setup: The process of set up needs to be smooth and easy. No one wants to spend hours trying to set up a server. So, the server needs to be easy to set up and the instructions need to be clear.

Add Modifications: Undoubtedly, ARK: Survival Evolved is one-of-a-kind phenomenal game. But, who are we kidding? Everyone likes to add some modifications and upgrade their game.

How does it perform under load: Things are going to get intense when you play with friends. Hence, the more players and the more modifications you add leads to load on the server. Therefore, we have checked each server under load and only selected those which performed exceptionally well.

Support: Even if you are a pro and the server you have selected is the best in the world, you need assistance at one point or the other. Hence, it is important to check how is the support and response time of the server you are going with. Are they knowledgeable and supportive? How quickly do they respond? What is the quality of response? etc all need to be kept in mind.

Graphics: Yes, wouldn't it be a bummer if you invest in a server only to find it has crappy graphics? Don't worry! We have done all the homework for you.

Server Locations: A game host server that operates worldwide or in a number of countries promises a better gaming experience.

Security.

DDoS Protection.

Ark Server Hosting Summary
Without a doubt, ARK: Survival Evolved will bring out your adventurous side and let you explore the fantasy world of dinosaurs and other species of wild animals in an attempt to survive and fight them back. Surely, as you advance in the game, it just keeps getting better and better.
For that, having an excellent game hosting provider that offers Ark hosting is imperative to have the gaming experience of your life. If you pick one of the hosting providers we have reviewed, you will surely face no inconveniences and lags and play without any tension.
So, looking at our list, be sure to choose wisely, since hosting an Ark server isn't always that easy.