Best Tekkit Server Hosting Listed




Having the perfect server is ideal for any gamer, Tekkit mods and Minecraft are great and having those on a multiplayer service is great. You'll need plenty of ram and server locations to host a Tekkit server.
Undoubtedly, everyone in the gaming world is aware of Minecraft. By far, it is the most versatile and the best selling game of all time. In short, it is the "Holy Grail" of online games. One of the major reasons for its popularity is its sandbox design. Hence, it has something for everyone.
Even though the vanilla version of the game is good to go, but the fact that so many people from around the world play it has given rise to modifications. Yes, these modifications further add to the game's popularity. Want to know the most popular mod packs of Minecraft? Are you a hardcore fan and want to get the best? Yes, it's Tekkit.
How to Choose the Best Server Host for Tekkit
Undoubtedly, it is not easy to choose from more than a thousand hosting providers online. But, what are we here for? We have gone through more than 30 Tekkit hosts which provide the Tekkit mod pack and shortlisted the top 5 for you. These 5 not only met our strict criteria but out shined on the features they were offering.
There is no BEST option when it comes to game server hosting. It depends on your requirements and what you are looking for in it. Read on to know how we selected the best game hosting companies for you
Value for money
Ease of setup
Customer support
Server locations
Graphics
Modification support
DDoS protection
Game updates
Automatic file backup
Dedicated IP address
High Performance
If you use a dedicated server or specialized one, you will get higher performance. Plus, you will not need to worry about the processor speed, DDoS attack or anything. Everything is the server provider's headache. Additionally, while renting a server, you will get uninterrupted game time.
Security
Check what sort of security is the server providing to you. Are you DDoS covered? Are they automatically creating a backup of all your files? At times, malicious attacks happen on the server. Mostly, servers provide free DDoS protection.
Server Locations
This is very important to check and tops our list when selecting the best. For example, a host server provider can get the most up to date and high processing hardware and still the game can lag. Do you know why? If you are 1,500 miles away, sure there will be latency issues. Therefore, when picking a server provider, always check whether there is a local server available in your area. That should be your preference.
Mod Installation
At times, some providers provide you with one-click installation. Meanwhile, others have a more detailed process.
RAM (Memory)
Tekkit is a large mod pack that has many complex machines attached to it. Certainly, that will increase the amount of RAM needed for running it smoothly. Look at how much memory is required for playing with different number of players
Players RAM
1-10: 1-2GB
10-35: 3-4GB
50+: 6-8 GB
Simply put, the more the number of players, the higher memory you require for the game to run smoothly.
And here is the best Tekkit server hosting providers, and host, with Apex Hosting taking the lead as the best Tekkit server host:
Apex Hosting
GTX Gaming
GG Servers
Survival Servers
Nitrado
1. Apex Hosting

Apex is a dedicated server for Minecraft. With server locations on 6 continents, the quality of the server hardware and quality is mind-blowing. They have customized plans starting from the lowest memory of 1GB and builds on depending on the plan. Best of all, you get a free subdomain with every plan you purchase.
Pros:
Vast server locations
99.9% uptime
DDoS Protection
No latency issue
Free first month.
Cons:
Expensive for modded servers
Are you looking for a Tekkit experience in which you will not have to do much? Apex hosting has made things as easy as it can get. With minimal knowledge and zero expertise required from your side, Apex has taken the entire headache. All you need to do is simply select any mod pack. For instance, click on Tekkit and you are good to go. Unbelievable, right?
And as expected, Apex Hosting is one of the best Minecraft server hosting providers and is thus one of the best Tekkit server hosts due to Tekkit's and Minecraft's similarities.
Furthermore, for a few bucks, you can add up to 25 modifications. Even then, the Apex Hosting team will take over and install it for you. Wow, this is what is called extreme customization. Pay a little extra and get a dedicated IP address, plug-in installation and premium support.
2. GTX Gaming

Are you looking for a comparatively cheaper version? GTX gaming provides many qualities, but at a lesser cost as compared to the others. Even in such an economical price, you get the authority to customize the mod pack further. Depending on the price you pay, the packages start from 1GB and can be upgraded.
Pros:
Custom control panels
Economical prices
Excellent customer support
Switch games for free
Outstanding performance
Cons:
Customer support needs to be knowledgeable and quick to reply
Not even this, you can upgrade the hard drive and CPU also. Forget about the game lagging as the servers are present in 6 continents. Hence, you will connect to a local server wherever you are playing in the world. As a result, there will be no latency issues.
Now, to install Tekkit, all you need to do is to fill in a ticket. Yes, as simple as that. Moreover, you can give the required link to the support team and they will install Tekkit from that particular mod. Sweet! So, you get the authority to select which mod you want to get installed and don't get the same one which everyone is installing. Customization at competitive prices is the trump card! Even though it is budget-friendly, it can support up to 180 players.
3. GG Servers

Are you looking for something out of the box? Well? GG Servers has just the thing for you. It is a dedicated Minecraft host provider and has expertise in it. Best of all, it provides one-click mod installations for you.
Pros:
27/ technical support
Unmetered SSD storage
Big, powerful processors
9 server locations
Modpack support
MySQL database access
Cons:
GG Servers is already providing the most popular Tekkit mod packs out there in the market. As if this was not enough, they regularly update all the modpacks and provide the gamers with the latest versions all the time.
Tired of playing with the same modification of Tekkit? No worries. A click is all you need to switch from one mod to the other. Security is its forte! You get free DDoS protection along with many other features.
4. Nitrado

Are you looking for something that is extremely affordable and does not lack in features being provided? Nitrado is the answer to your query. It has 4 types of servers:
Small server
Medium server
Large server
Customized server
Even though it provides Tekkit servers extremely cheap, they are still market leaders in what they do.
Pros:
Easy renting
Easy setup
Good customer support
Server hardware
Economical
Cons:
Nitrado offers 26 modifications for tekkit. For instance, Buildcraft, balkons weapons mod, industrial craft 2. With these modifications, you can easily fight zombies and boomerang!
Once you have paid, you get immediate access to your server. So, why waste time? Pay and enjoy!
What Are Tekkit Servers?
It provides you with a very modified and upgraded version of Minecraft. It has separate JAVA files which allow the game to have many advanced features than the vanilla version. Furthermore, new gameplay mechanics are frequently introduced. As a result, the gaming experience is world-class.
What Is Tekkit?
Tekkit is a modification that allows you to industrialize and automate your Minecraft world. Of course, playing solo is always an option but the more the merrier! Hence, play with friends to have a mind-blowing gaming experience.
The best thing is that Tekkit is a collection of mods. You get over 60 mods when you sign up for this. Some of the popular ones are:
Equivalent Exchange
Buildcraft
Industrial craft
RedPower
Want to know more? Power armor, computers, new weapons, bigger chests, pocket dimensions, and an entire solar system are just a handful of features that Tekkit adds to your game. Certainly, you must be worrying about how to install these modifications manually. But, don't worry. We have a solution!
Often players of Tekkit mention Tekkit's similar to Space Engineers, so many of the best game hosting providers that offer Tekkit also are some of the best Space engineers server hosting providers.
The Tekkit modification pack is available on the Technic Platform, which is a specialized launcher for Minecraft. All you need to do it download it and from here it is a piece of cake. You can easily download other mod packs along with Tekkit and you are good to go! And best of all, it is free. Amazing, right?
Roundup: Tekkit Server Hosting Comparison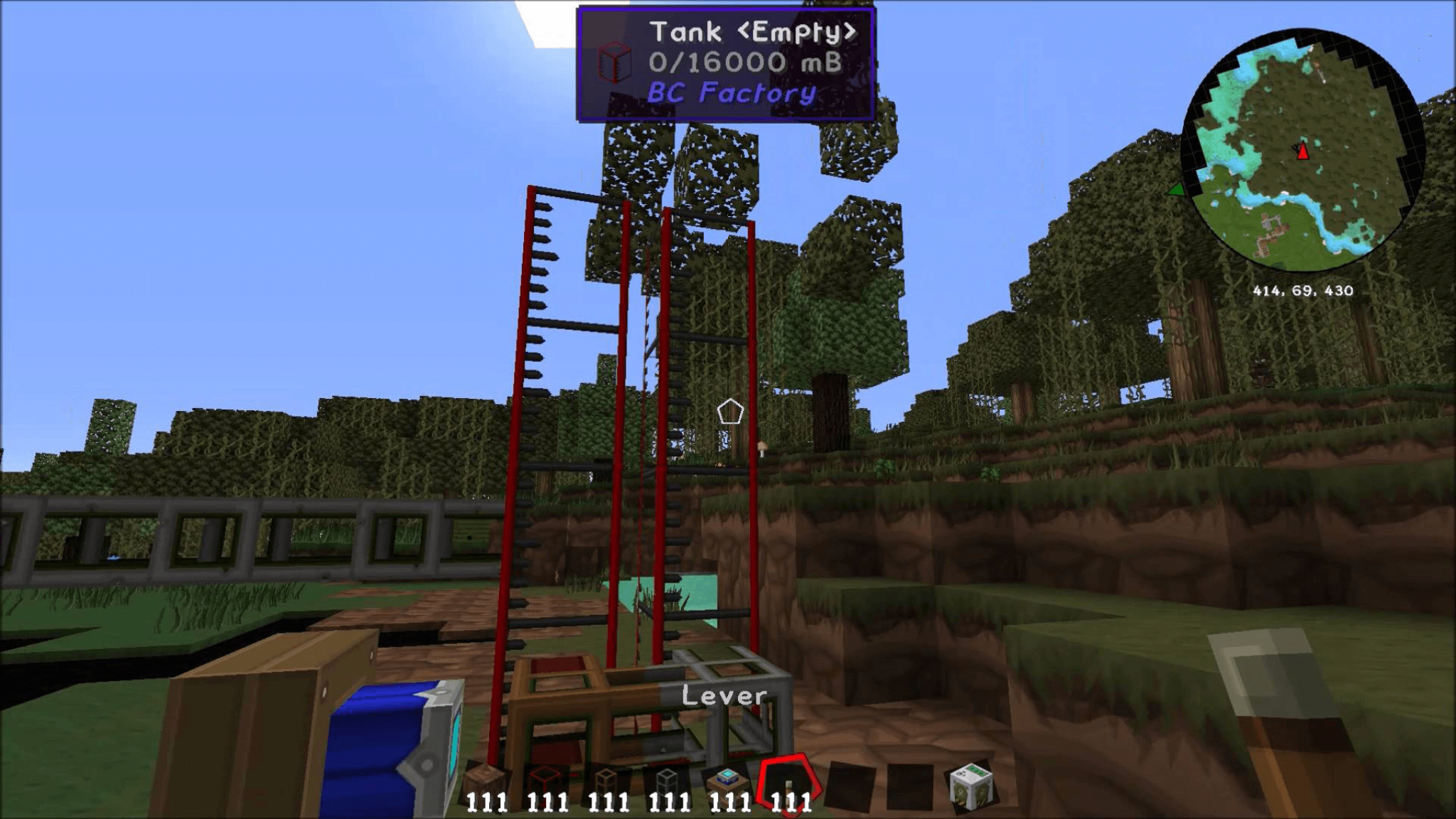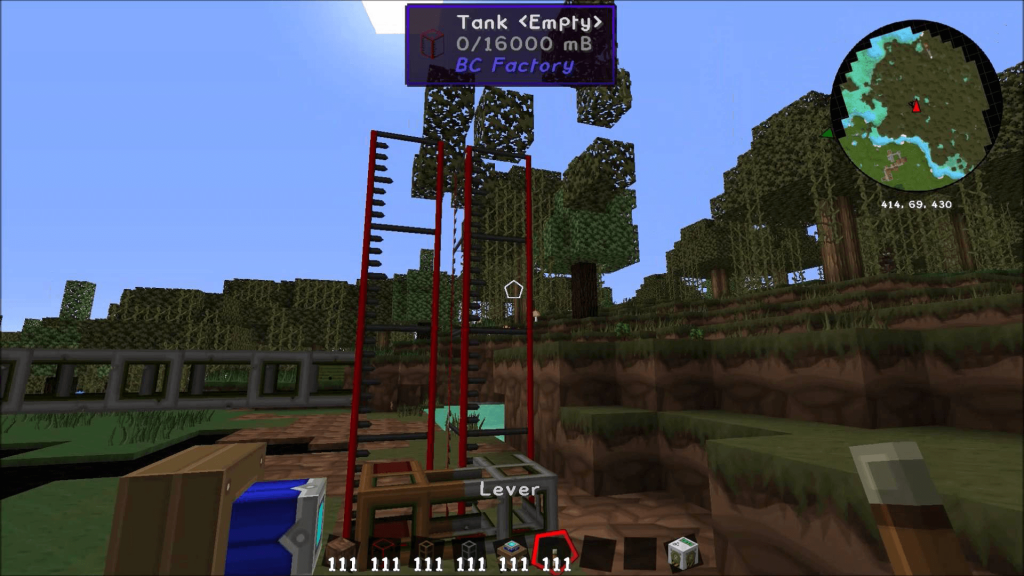 Minecraft is a phenomenal game that is being played worldwide by kids and adults alike. Once Tekkit comes into the equation, it is like a gamer's dream come true. You can go solo or play with your friends. For me, it's always friends!
Out of all the options available, playing on a rented server is the most economical, easy, and altogether fun situation. Not only this, it offers the player a lot of flexibility. Automatic game updates, DDoS protection, world updates and backups, easy installation, and many more features are offered.
Let's not waste any more time! Get Tekkit and let me know how it went!