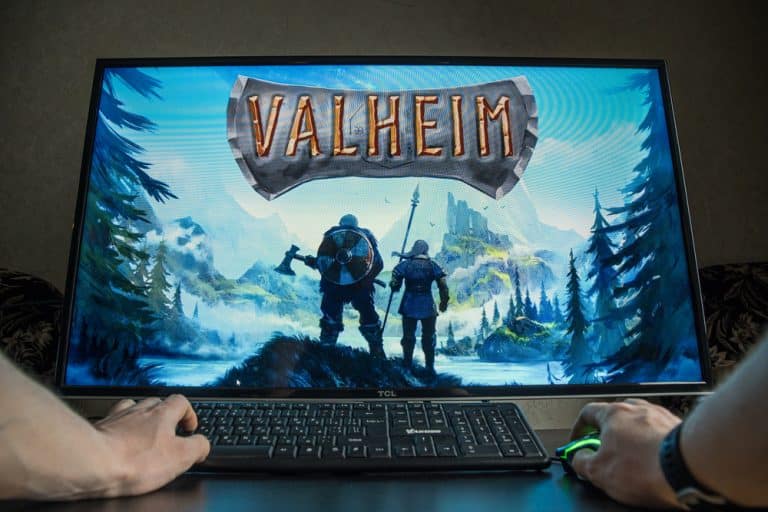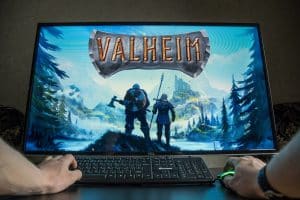 Are you ready to take your Valheim experience to the next level? With the latest Valheim mods, players can alter their game time with changes to graphics, user interface, quality of life, gameplay, and even additional adventure content. This guide will introduce you to several top Valheim mods players are using to bring their Viking creations to new heights!
In addition to Valheim mods, creating your own dedicated server to play with friends can really give you a new and exciting Valheim experience. Check out our article on the best Valheim server hosting to get started with one of the best server hosts!
1. Valheim Plus: One of the Most Popular Valheim Mods
 Likely the most popular Valheim mod and the mod with the most overall impact, Valheim Plus offers quality of life improvements and changes to the gameplay. It is a must-have when looking for Valheim mods.
Valheim Plus lets you modify various player values like stamina and carry weight. It also changes crafting speeds, sets your workbench's radius, and even allows your crafting stations to use materials inside your nearby chests.
Pros:
This mod lets you change character stats and world settings.
Popularity ensures regular updates.
Cons:
When used on a server, all players will need the mod installed.
If you're interested in checking out everything Valheim Plus offers, check out the link below to the official download page on Nexus Mods. You'll find the list of features and options and a way to download and install Valheim Plus.
2. Equipment and Quick Slot: One of the Most Popular Valheim Mods
Equipment and Quick Slot is another popular Valheim mod that adds inventory spaces for equipment and three quick slot items, freeing up valuable room in your inventory for more treasure and resources.
Pros:
Grants players expanded inventory.
Cons:
Compatibility issues with BetterArchery, must download fix.
Below is a link to the Equipment and Quick Slot page on Nexus Mod, with a description and download instructions.
Equipment and Quick Slot Download
3. Epic Loot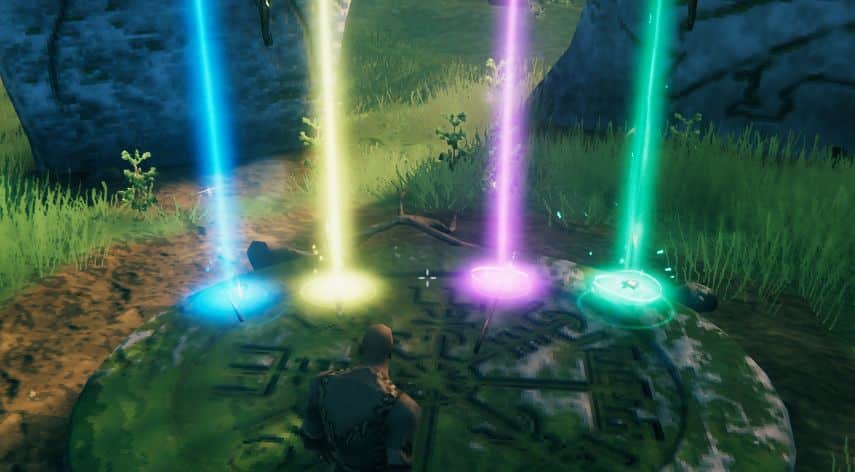 Epic Loot is an exciting mod that adds a magic item loot system into the game. When installed, you get a chance to find magically enhanced items on your adventure with numerous scaling stats.
Items have a chance of being magic, rare, epic, or legendary, adding an extra layer of depth to your progression experience.
Pros:
Adds depth to the game's item system.
Cons:
This Valheim mod is in early access, so there may be bugs.
If you want to download this mod and see the list of all possible magical item buffs, click this link.
4. Unrestricted Portals


Sick of hauling your loot between all of your bases? Are you tired of the long haul back after farming your favorite resource? With the Unrestricted Portals mod, you can adjust the settings of your portals to allow any items to travel with you between all portals you've constructed on your adventures.
The Unrestricted Portals mod is fully customizable and includes the choice of which items can or cannot teleport.
Pros:
Changes in portal restrictions will save players time.
Cons:
With this link, you can review and download Unrestricted Portals and learn how to use the mod.
5. BetterUI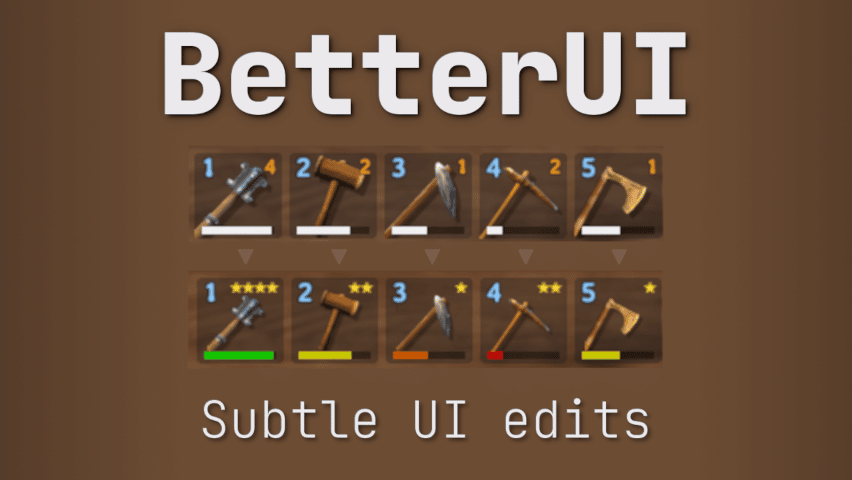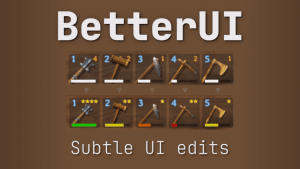 BetterUI is a mod that aims to make Valheim's user interface easier to understand. This Valheim mod displays information, including cooking and crafting times and a breakdown of your skills and experience gains.
Pros:
Allows players to customize many UI elements.
A client-side mod, so servers don't need to have the mod installed.
Cons:
Use the following download link to see a list of what BetterUI can display.
6. Custom Textures
Custom Textures is the perfect mod for creative gamers who want to express their artistic side. This mod allows you to load custom .png files that override existing game textures, allowing you to customize your gaming experience. This mod is a little more advanced as you have to create .png files or find them online.
Pros:
Allows players to change tons of in-game textures.
Cons:
Users will need knowledge of where to find .png files to use if they can't create them themselves.
Below is a link to the Custom Texture page on Nexus Mods. It has an in-depth guide on how to install the mod and how to format and upload your custom .png files.
7. Better Archery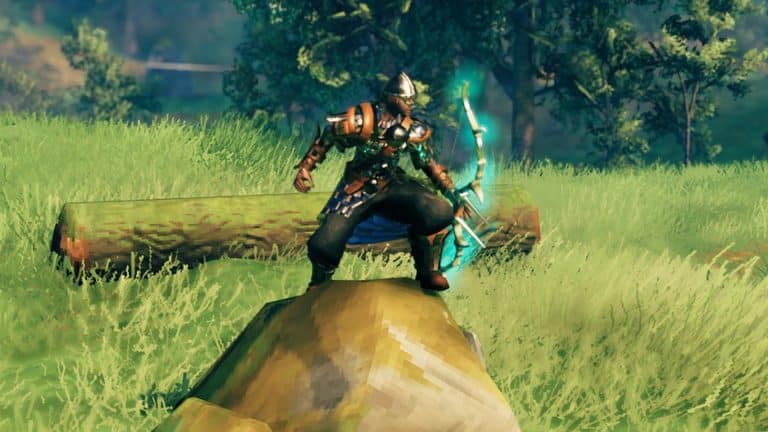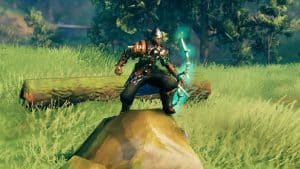 The Better Archery mod enhances ranged combat for Valheim. It adds a new item, the quiver, which grants three inventory slots for arrows. The mod also adds a zoom function to your archery and the ability to retrieve arrows.
Pros:
Changes archery and adds depth to the game mechanic.
Cons:
This mod has a few compatibility issues. Players will need to review them before installing this mod.
To find out what this mod does, look at the link below.
8. Plant Everything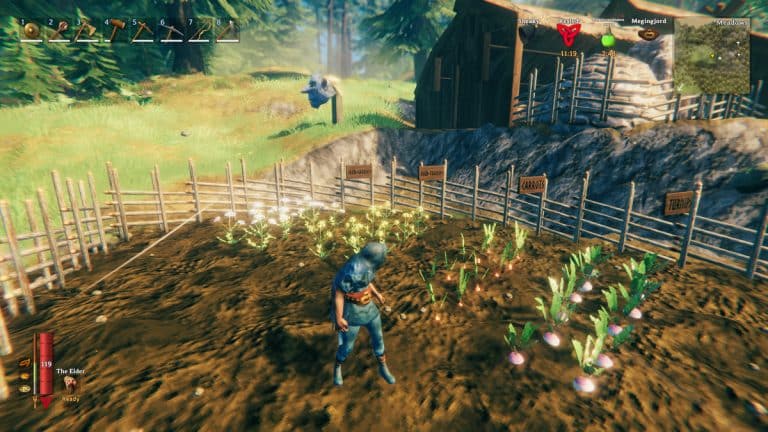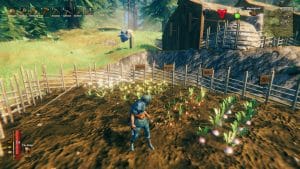 The Plant Everything mod is for players who want more ways to customize their environment. Players can harvest and plant virtually anything in the game world, even bushes and dandelions. This mod also unlocks various crafting recipes, which unlock by obtaining one of each ingredient required to make the recipes.
Finally, this mod offers a lot of options when it comes to harvestable resources. This mod lets you modify growth rates, yields, and seed spawns.
Pros:
Adds tons of plantable items for players to use in their base.
Cons:
This mod has overlapping features with other Valheim mods. Adjustments to the settings may be necessary.
If you want to know more about this Valheim mod and see a feature list, click the link below.
9. Trash Items
One frustrating element of Valheim is that dropped items can take an incredibly long time to despawn. Unnecessary items can take up space in the game world and become an eyesore against an otherwise perfectly constructed base. With the Trash Items mod, players have the freedom to delete unwanted items instead of having to store them or wait an extremely long time for them to despawn in the game world.
Pros:
Allows players to declutter the environment.
Cons:
Requires an additional mod to work.
If this feature interests you, please check out the link below.
We hope you enjoyed our list of the top Valheim mods. With this list, players can tailor their experience and increase playability in an already massive game.