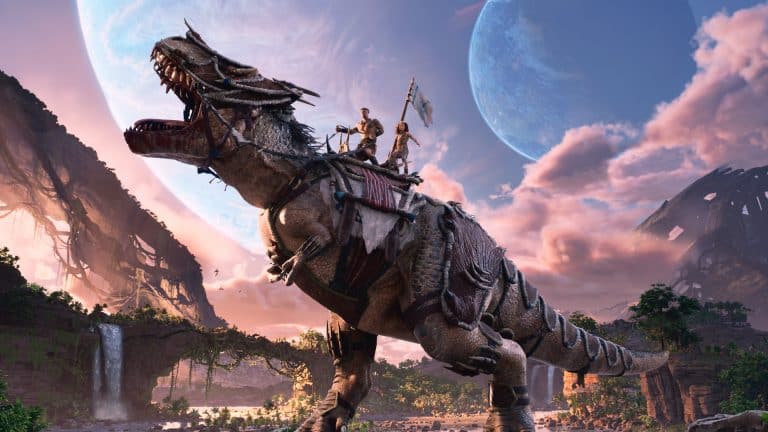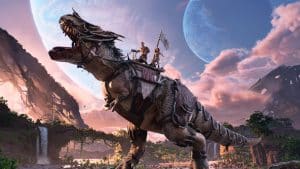 Ark 2 is the highly anticipated sequel to the hit survival action title, Ark: Survival Evolved. Despite developer Studio Wildcard delaying the game, progress is still underway, and release is expected sometime in 2023. First announced alongside an animated show based on the series at the Game Awards 2020, Ark 2 will feature souls-like melee combat and actor Vin Diesel as the game's star protagonist. With Ark: Survival Evolved currently being the 10th most played game on steam, it's easy to see why gamers are excited about the ARK 2 release date!
Ark 2 Release Date
 While Ark 2 planned for a 2022 release at the announcement, the project has experienced delays. According to the latest teaser trailer, released at the Xbox and Bethesda Summer 2022 showcase, the game plans to launch sometime in 2023. As there was no update on the project in the two years following the reveal and the fact that many devs have suffered delays due to the Covid-19 pandemic, it's no surprise that the Ark 2 release date was pushed back. There is no additional information on what quarter of 2023 Ark 2 will launch. We are waiting for more news from the developers and Microsoft.
Gameplay
 According to the developers, Ark 2 will center around challenging souls-like gameplay. The term souls-like refers to the dark souls series of games and their spin-offs by From Software. In these games, combat is usually very punishing and skill-based. Environments contain a variety of strong enemies. It also is expected that players will die numerous times during their play-through. For gamers, this means they should expect the following gameplay features:
Target locking
Combos
Dodge
Block
Staggering
1st and 3rd person perspective
Ark 2 also plans to introduce a variety of traversal mechanics. The player will have the ability to slide, swing, and climb through the environment. Ark 2 will also contain a crafting system used to make weapons, armors, and the ability for players to construct buildings. Of course, it wouldn't be an Ark game if there weren't dinosaurs. Dinosaur NPCs will populate the environment, which the player will be able to both fight and tame.
Also included in Ark 2 will be an NPC race called the Atarai. These hostile creatures will attack player characters on foot or atop tamed dinosaurs. The Atarai are focused on driving the humans off their world and will offer an extra layer to the PvE action already available to players.
 Ark 2 Story
 Ark 2 will take place immediately following the events of the final Ark: Survival Evolved paid DLC, Genesis Part 2. Genesis Part 2 is set aboard a vast colony ship and ends with the vessel cracking in half. In the finale of the adventure, we see a clone wake up moments before his escape pod launches into space towards a mysterious planet below. This character is a clone of the Santiago introduced in the genesis campaign, not the Santiago from the Aberration/Extinction campaigns. Studio Wildcard has confirmed Vin Diesel will portray this clone of Santiago.
Like Dominic Toretto in the Fast and the Furious, Vin Diesel's character, Santiago, is all about family. Ark 2's story presumably will focus on Santiago, his daughter Meeka, and their tribe as they try to make their way in a strange new world.
 Actor Vin Diesel
 As many fans of the actor may already be aware, blockbuster action star Vin diesel is an avid gamer. Joining Studio Wildcard as an executive producer on Ark 2, Vin will lend his likeness to the main protagonist. With Vin having logged 1000 hours in Ark: Survival Evolved, his sincere attachment to the project should add depth and soul to an already gorgeous-looking game.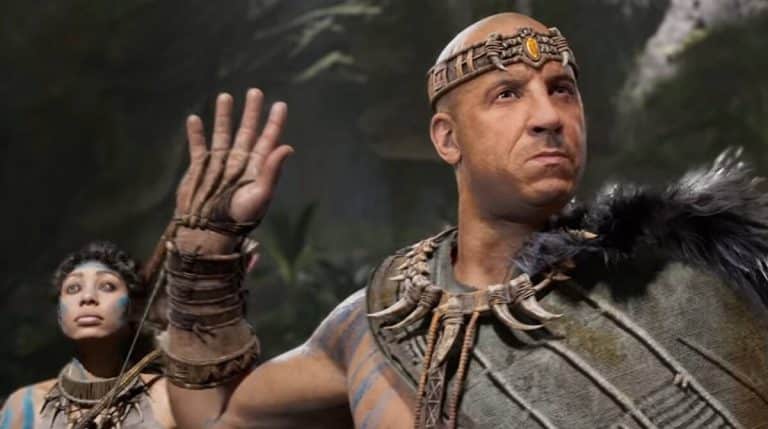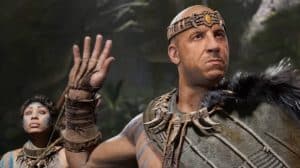 Ark 2 Setting
 There isn't a lot of information about the setting of Ark 2 yet. Based on initial images from the development team, we can tell the game is set in a lush jungle on an Earth-like planet. Like the previous installment, Ark 2 should offer a selection of different biomes to explore.
Ark: The Animated Series
Alongside the initial Ark 2 announcement, a trailer for the upcoming Ark 2 animated series debuted. The trailer sets up the premise and offers a sneak peek at the visuals produced by Studio Wildcard's animation team. Ark: The Animated Series employs an impressive Hollywood ensemble cast including Karl Urban, Madeleine Madden, Gerard Butler, Elliot Page, Russel Crowe, and many more accomplished actors. For more information on the upcoming show, check out this link here.
Ark 2 Platforms
 Ark 2 is confirmed to release as an Xbox Series X and Series S exclusive, which typically means the game will be available on PC on the launch of ARK 2 release date. Whether or not we will see Ark 2 come to PS5 or the Nintendo Switch remains unclear.
Ark 2 Mod Support 
Mods are a great way for gamers to tailor their experience to suit their needs. In a survival game like Ark 2, where items and customization are huge aspects, mods are excellent at increasing replayability in an already massive world. Ark 2 will feature Mod.io support and will allow for cross-modding capabilities.
Even console players can download and install their favorite mods, usually reserved for PC players. This partnership also implies that the developers will be more than happy to support the mod community, meaning modders can get a head start on offering additional content for the base game.
Ark 2 Multiplayer
Ark: Survival Evolved has always been a multiplayer-centered experience. The sequel is no different. Ark 2 will boast cross-platform play, allowing both PC and Xbox players to join forces on their dino-filled adventures.
Dedicated Ark 2 Servers
There are numerous server hosting sites that offer Ark: Survival Evolved right now, and we have no doubt that they'll be quick to have Ark 2 available for all their Ark players. Check out our article on the best Ark server hosting to give you an idea of which server host will be best before the ARK 2 release date to get prepared if you decide on having your dedicated server.
Summary
 Dinosaurs, Vin Diesel, and dynamic, open-world gameplay are the perfect recipe for the sci-fi-fueled adventure that Ark 2 intends to be. Full mod support and the development of a streamlined combat system mean players will be able to get lost all over again in hours and hours of unique gameplay. Stay tuned for more info on the ARK 2 release date and what might be 2023's most anticipated survival game.