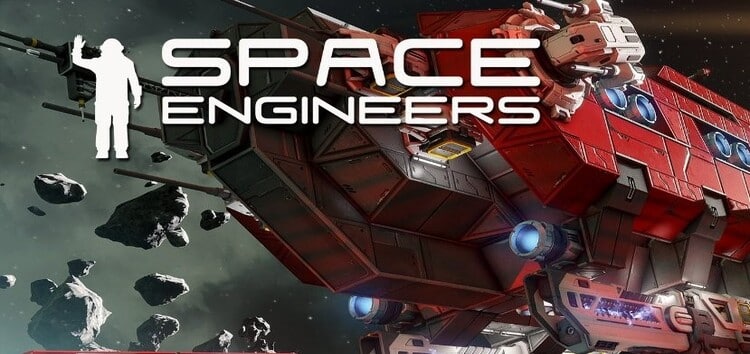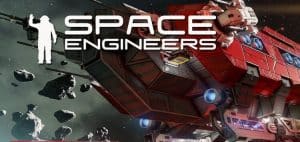 Space Engineers is a voxel-based sandbox construction game featuring a realistic physics engine and has single and multiplayer options. In this PC game, players use welders and grinders to build up and tear down anything they want in the environment. Spaceships, space stations, weapons, and more can be crafted and used by players while they explore space and different planets. With so many mechanics and settings choices, fans of Space Engineers know that finding the ideal Space Engineers dedicated server can be everything.
Like most online survival construction games, players have a few options when joining or hosting a dedicated server. Users can host a server locally, they can host it on an external hardware source, or they can rent a server through a 3rd party provider.
Space Engineers Dedicated Server Options
The most advanced option would be for players to choose to host a server on their local hardware setup. Space Engineers is a resource-intensive game with a realistic physics system. Even powerful PCs may struggle with the base game, and unless the user has a high-end PC, running the game and the server with even only 2-4 people may be impossible. Aside from the hardware requirements, the hosted server's hardware device must remain turned on. For some people, this is a flaw.
Another way for players to obtain their own space engineers server is to rent it from an official server hosting provider. The simplest user option is this one. The downside is this option comes with a monthly service fee. Once signed up with a provider, players will enjoy their server worry-free. The provider will handle all of the setup and work involved. These servers usually come with included services. DDoS protection, off-site backups, and server tools for users with development knowledge are all things that can come with a dedicated server subscription. Check out our article on the best Space Engineers server host companies to compare!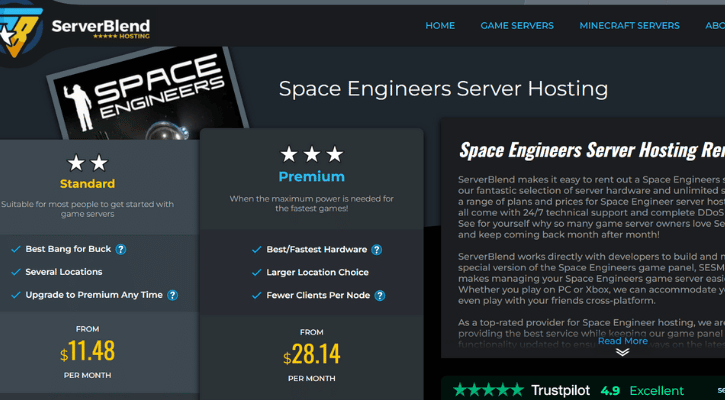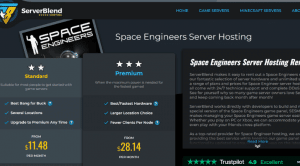 The final option for players to host their dedicated server is an eternal hardware device. An additional computer is needed, whose sole function is hosting the Space Engineers server. Individuals can either build or purchase a pre-built machine for this purpose. Check out this link for a detailed guide for setting up your Space Engineers dedicated server. You'll find step-by-step instructions and details specifying the hosting hardware requirements.
Space Engineers Dedicated Server Setup
Windows PC with an Admin account
.NET Redistributable 4.8 or higher
Visual C++ Redistributable packages 2013 and 2017. Download here.
Recommended system requirements:
CPU 4.5GHz, 3 logical cores, 10 GB RAM
Static IP address
Minimum system requirements:
CPU 3.2GHz, 3 logical cores, 6 GB RAM
5 Mbps bandwidth
Installation
 For PCs with Steam and Space Engineers installed, go to your Library/Tools on Steam and search for Space Engineers Dedicated Server. Install this.
You can also use SteamCMD to install a Space Engineers dedicated server.
Use app ID 298740 for Space Engineer dedicated servers.
Command Line: "steamcmd.exe +login anonymous +force_install_dir somedirectorypath +app_update 298740 +quit"
Monetize your Space Engineer's Server
One of the most recent developments for Space Engineer server hosts is Keen Software House's partnership with Tebex.io. This partnership will enable server hosts to utilize Tebex software on their Space Engineers server. Tebex is a platform that allows hosts to set up an in-game shop that allows players to purchase resources and items for real currency. Hosts will have a couple of subscription options for the Tebex services and can expect a payout of 5% of their in-game shop's proceeds.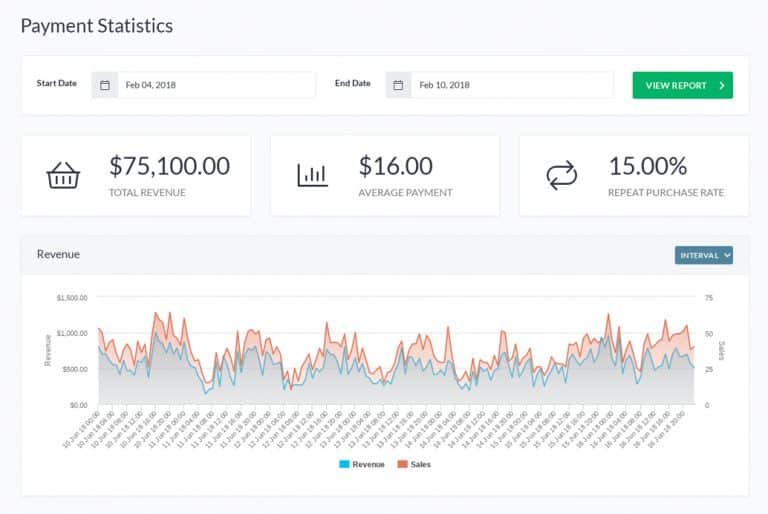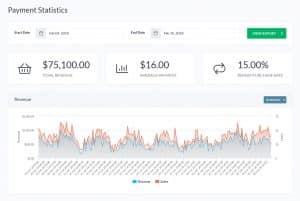 Why Tebex
 The Tebex platform is the only authorized and EULA-compliant monetization solution for Space Engineers.
Integration with both vanilla and torch servers.
Includes a fraud prevention suite of technology that provides users with tools to stop fraud in their online store.
Users can focus on content creation instead of the technical issues involved in transaction processing.
With 60 payment methods, Tebex can support transactions all over the world.
Tebex handles all dispute resolution and offers subscribers seller protection as a standard.
With the Space Engineer companion plugin, users can quickly provide in-game rewards, currency, permissions, and reserved slots right away without previous coding experience.
FAQ
Does Tebex offer a free trial?
Yes, all accounts receive a 14-day free trial. Subscribers can use this time to get their Space Engineer's store started.
Can I cancel my subscription?
You can cancel your subscription anytime with no cancellation fees.
Why does Tebex charge a percentage on transactions?
As the official monetization platform of Space Engineers, this fee helps maintain the service.
Are there any other fees besides the subscription cost?
Conclusion
 Space Engineers is an exciting addition to the survival-crafting genre. Creative freedom and a physics engine based on real-life values mean players can enjoy hours of creation and exploration. Space Engineers is ultimately a multiplayer experience. Server hosts now have the resources needed to create the perfect environment for their gaming communities. With the Tebex monetization platform, server hosts and content creators have a reliable means of sharing and earning money for their hard work. We hope you enjoyed our Space Engineers dedicated server guide. Now is the time to set up your dedicated server so you can start creating and earning!