Best TeamSpeak Server Hosting
Starting from $0.63 per slot
Find the Best TeamSpeak Server Host for your clan members or game server.
Best TeamSpeak Server Hosting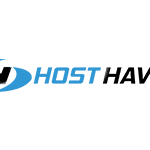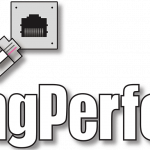 Finding the best Teamspeak server hosting for your game server or clan members isn't easy, finding the right price for it is as hard as well. As above, we have a comparison table showing you the prices of each host. 
This guide and our comparison table will highlight each teamspeak server host and the best host for teamspeak. 
Best Teamspeak Server Hosting Providers
GameServers.com stands out as a hosting provider for Teamspeak 3. GameServers has one of the largest array of games available which helps when you're looking for a teamspeak server. 
GameServers slots start at $0.33/Slot while Host Havoc start at $0.20/Slot. Both of these game and voice server hosting providers are brilliant and both should be considered, however, both Host Havoc and GameServers have games which the other doesn't. 
As Host Havoc is voted as the 2nd best Ark server hosting provider we'd recommend Host Havoc as the best TeamSpeak 3 Server Host, however, if you've looked at Host Havoc and they don't have the game you want, choose GameServers. 
How We Determine The Best Teamspeak Server Hosting
When we find the best hosting provider for each game, e.g, for Ark and Rust, we apply a strict set of criteria for each game. 
TeamSpeak 3 is a voice platform which is usually associated with games, so most game server hosting operators will have a TeamSpeak server for their users. 
For example, GameServers has a wide range of of games and has a custom control panel whereas Host Havoc has a fairly standard control panel and billing area.
Features of The Best Teamspeak Server Hosting
You need to tone down the features of the TeamSpeak server hosting providers by;
Location

Dedicated/Custom Control Panel

Automatic setup 

Clan Play

Pricing
It's a big feature the server location and GameServers doesn't lack in the locations part. GameServers has one of the largest ranges of server locations. One of the great things on GameServers is that you can quickly and easily change your server location, and guess what, It's FREE! 
Making a fast and secure voice server for your players is important and the majority of the players on your server, or even your clan will want to communicate effortlessly. 
The automatic setup makes every so easy, when your server is up in 2 minutes after you've paid the invoice, you can quickly and effortlessly communicate with your clan members, or even have it quickly up for your server players. 
Conclusion 
Overall, both GameServers and Host Havoc have superb hosting for TeamSpeak, it's a hard choice between Host Havoc and GameServers and it'll boil down to which has the game you want with the voice server, if that's what you're looking for, however, if you're a clan, we'd choose GameServers.
Frequently Asked Questions 
TeamSpeak 3? 
TeamSpeak 3 is the latest version of TeamSpeak, it's a type of Skype just remade for game communication. It has been in development since 2004, so it is very long in production.  Although the program was originally expected to release in mid-2006, only in 2008 it was released, and until August 2011 it eventually took the beta releases to be pulled and replaced with the final, stable TeamSpeak 3 update. 
TeamSpeak is vastly popular among the gaming and eSports community, and has been adopted by most game hosting providers like Host Havoc and GameServers.
How Do I Use Teamspeak? 
You can use servers such as GameServers/Host Havoc voice servers. You can share with colleagues, teammates, schools, or anyone you 'd like to speak with your TeamSpeak server address. You can then connect to the address and start communicating to others on the same server using the official free TeamSpeak Desktop App.
At the end of the day, With the free TeamSpeak app, you can effortlessly launch TeamSpeak and join with your clan members or even your server players.
What Are The Best Features of Teamspeak? 
There are some superior features of TeamSpeak to it's virals like Ventrilo or Skype, it has great voice quality, high scalability, text chat, full permission system, mobile version, security and much more. 
And the customization of TeamSpeak is great, Teamspeak is a great option for a voice server.