Best Path of Titans Server Hosting
2nd Best Path of Titans Server Host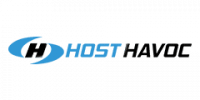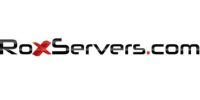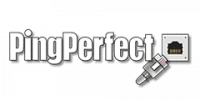 Path of Titans is similar to the dinosaur crazed game Ark: Survival Evolved, with this, it's still a growing game with a limited player base meaning that hosting providers for the game are still tricky to find.
With it's the similarity to Ark: Survival Evolved, the resources and usages will likely be high, if not higher. Generally, hosting providers start a $2.99, but if you're wanting the best Path of Titans hosting you'll want to look at Survival Servers which start at $4.23 per GB.
GTX Gaming also provides a decent service when it comes to Path of Titans hosting. GTX Gaming has plenty of server locations and brilliant server hardware to make sure your performance is at its peak. 
Best Path of Titans Server Hosting List
 If you're looking for the best Path of Titans server hosting, you'll need to look at common ground, those of Survival Servers, GTX Gaming and some others. Both Survival Servers and GTX Gaming have some very good aspects. 
Each of the providers has well of 15 server locations worldwide with 1Gbps connections and Xeon series CPUs. Even with these, you'll see a value for money. 
Cheapest Path of Titans Server Hosting
The difference between prices are generally quite small, both Survival Servers and GTX Gaming, with the cheapest being GTX Gaming. As mentioned, both hosting providers are good value for money and you won't get anything better really.
If you're looking for ultimately the cheapest, Citadel Servers and Host Havoc both provide a quality service, but at the end of the day, Host Havoc and Citadel are cheap and 
You could also rent a dedicated server and choose to host Path of Titans of it. And, a plus side to dedicated servers is also having the capability of easily changing which game is hosted. 
Modded Path of Titans Server Hosting
Path of Titans mods are an essential part of the game, they created their own launcher to accommodate those mods. They also provide the dev kit and tools to appropriately and easily make mods for the game.
Customers can easily mod their servers with most control panels, both GTX Gaming and Survival Servers have custom control panels that make the whole process easier.