Best Hurtworld Server Hosting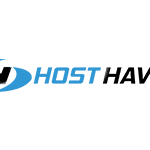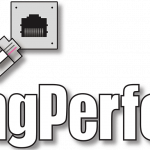 Hurtworld is one of the newest hardcore FPS game that highlights PVP and PVE. As Hurtworld is a challenging game many are focussed on winning this forever game and finding the best Hurtworld server hosting to play alongside friends seems to be a popular event right now.
Similar to Minecraft, Hurtworld allows you to build bases, crafting, survival missions and all these elements focus on PVP and PVE and lots of players tend to switch from server to server finding the best varieties of this.
However, you can now create your own server with these best game hosting providers and develop your dream server to play alongside friends or invite other Hurtworld players.
Best Hurtworld Server Hosting in 2020
Now, take a look at the best Hurtworld server hosting providers on the internet, with Survival Servers being the best Hurtworld host:
GTX Gaming
Host Havoc
GameServers
PingPerfect
Streamline Server
Ping Perfect, GTX Gaming, and Host Havoc are all great hosting providers for Hurtworld starting at $0.45/Slot, which is a fair price, all of which have plenty of server locations and great control panels to customize your Hurtowlrd server.
You can read below how we've decided that these hosting providers are the best for Hurtworld hosting.
How We Choose The Best Hurtworld Server Hosting
Choosing the best host for any game needs to be exact and needs to be the best suited to the requirements of the usual Hurtworld server admin. You can find below the requirements we look at when choosing the best hosting services for Hurtworld:
Price
Performance
Control panel
Customer Service
Modifications & Plugins
DDoS Protection & Security
Reviews & Testing
Some game hosting comparison websites tend to focus on coupons and other promotion codes, however, we believe that these don't count to the quality of the hosting provider.
Features To Lookout For When Choosing The Best Hurtworld Host
Map changes, DDoS protection, server location changes, FTP access are some of the features that server creators may look out for.
Some less anarchy server admins will look at mods to reduce lag, cheating and more.
As for server side, you should look for plenty of server locations and 1GB/S bandwidth to ensure low latency and ping, also for new comers look for server support.
Finding The Best Price For a Hurtworld Server
Looking at a game hosting provider like GameServers, we see that they're offering slots at $1.99/each but Host Havoc are offering them at $0.45/each, which is a significant difference, is there much of a difference between the hosting providers? – The answer is no.
Taking a look at similar games to Hurtworld, for example, the best Rust server hosting ranges from $0.10/Slot to $0.45/Slot. And this shows that the older the game the cheaper the slots get.
In terms of pricing and value for money, Host Havoc outweighs GameServers without a doubt.
Host Havoc packages for Hurtworld start at $10.00 whereas GameServers start at $19.99, and we strongly recommend Host Havoc.
How To Set Up Your Hurtworld Server
Now you've found the best hosting provider for Hurtworld, you'll need to decide what you want your server to be for your players, friends, or even you. These things might be population size, server location, modifications, technical support, and server customization.
And once you've finalized your requirements for your Hurtworld server you'll need to start setting this up. You'll find tutorials on our website and on the host's website as well as opening a support ticket with the hosting provider, which all the hosting providers here have great technical support.
If you want your server to be focussed on PVP/PVE or even RP/social events, you'll be able to set it up on your own server with any of these hosting services.