Best Don't Starve Together Hosting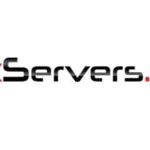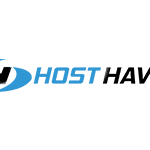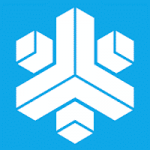 Finding the best Don't Starve Together server hosting isn't easy, while it's quite popular it isn't among all the hosting providers. You might also want to find the cheapest Don't starve together server hosting, you can compare these above.
Due to pricing on hosting providers not being API related, we have to manually change the prices when the best game hosting providers do so, we still maintain our list as quickly as possible.
Best Don't Starve Together (DST) Server Hosting
Looking for the best don't starve together server hosting providers? with GTX Gaming at the top: 
GTX Gaming
RoxServers
HostHavoc
Nodecraft
PingPerfect
Nitrado
By far the best Don't starve together server host is GTX Gaming with its server locations and understanding of DST hosting. 
GTX Gaming has one of the largest networks of server locations across the planet, these are across pretty much every continent on the planet apart from Africa.
As per pricing per slots, it currently sits at $0.43 per slot, which is considerable when you look at the usually cheap options.
How We Determine The Best Don't Starve Together Server Hosting
For all of our pages on the 'Best Game Server Hosting' sections, we have strict criteria that all server hosting providers must follow, most hosting providers we mention already hold very well within the criteria but some just come out better than the other.
Here is a list of our criteria:
Price
Performance
Control panel
Customer Service
Modifications & Plugins
DDoS Protection & Security
All of these criteria must be met by the provider, we even mention promotions and coupons offered by the provider, but these don't reflect the quality of a host. Make sure you looking at hosting reviews before you choose a host.
Don't Starve Together Server Hosting Mods & Plugins
Don't Starve Together is a game that involves plenty of mods and plugins to enhance each game, not only do you want the customer support staff to be knowledgable in which mods there are and how you install each mod or plugin. 
Some panels make it quick hard for you to install mods and even when you don't have one and contact support, it can be difficult 
Custom Control Panel for Don't Starve Together Server Hosting
Lots of hosts have created their own game server hosting panel, SurvivalServers, GameServers and GTX Gaming are those that have very good custom control panels. These make developing and creating your server much easier than with panels like TCAdmin.
GTX Gaming also a wide range of custom made software for automation for mods and plugins and many other features.
NodeCraft also has quite a well developed control panel and has a mobile app so you can control your DST server on the go! 
You should definitely look at different features like automatic backups, a region of giants support, full FTP access, 24/7 customer support as well as a quality support team. GTX Gaming and the other hosting providers all have these features. 
Roundup: Best Dont Starve Together Host
All in all, GTX Gaming comes out as the best don't starve together server host, they provide quality service and have every feature you'll need for hosting a DST server. 
As most of the game's life has been in 'Early access' it means that hosting providers generally charge a larger amount per slot, but GTX Gaming charges $0.43 per slot while RoxServers charges $0.60+. So it isn't too expensive to host a large server.